PAGE VIEW : 25,887
Product Information :

Name :
เครื่องวิเคราะห์โปรตีน
Category :
เครื่องมือวิทยาศาสตร์ / สารเคมีและวัสดุภัณฑ์สำหรับห้องปฏิบัติการ
Sub - Category :
CEM Microwave
Model :
Sprint - Protein Analyzer
Product Type :
สินค้า, ผลิตภัณฑ์
Short Description :
Rapid Protein Analyzer for fast, accurate protein testing.
Product Detail :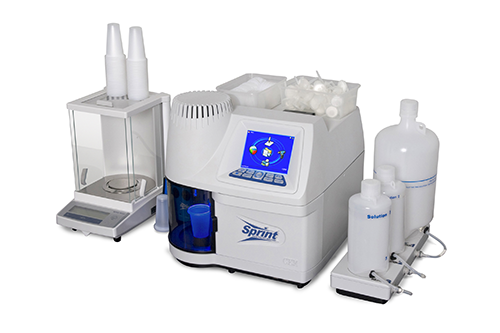 Revolutionary iTAG technology for the rapid, safe and direct determination of protein


Bioscience meets food science with CEM's new SPRINT™ Rapid Protein Analyzer for fast, accurate protein testing. This patent-pending system, which uses iTAG protein-tagging technology, identifies and measures only protein, not nitrogen, so you can be certain your results are accurate.



Direct! Measures only protein, not total nitrogen
Remarkably easy to use
No hazardous chemicals
Safer than Kjeldahl with better results
Automates Official AOAC methods
Downloadable iMethods™
Green Method
Ideal Applications for SPRINT™
Dairy




Protein in Yogurt, Greek Yogurt, Cottage Cheese, Sour Cream, Milk, Fluid Milk, Buttermilk, Half and Half, Chocolate Drink, Non-fat Dry Milk, Ice Cream, Cheese
Meat




Beef, Pork, Chicken, Turkey, Hot Dog, Pepperoni, Hard Salami, Summer Sausage, Ham
The SPRINT Rapid Protein Analyzer complies with these official methods:
AOAC Method 2011.04 NEW! Download Method

AOAC Method 967.12

AOAC Method 930.33

AOAC Method 930.29
Other Product In Group
"CEM Microwave (14)"