PAGE VIEW : 700
Product Information :
Category :
เครื่องมือวิทยาศาสตร์ / สารเคมีและวัสดุภัณฑ์สำหรับห้องปฏิบัติการ
Sub - Category :
เครื่องโครมาโทกราฟีของเหลวสมรรถนะสูง
Product Type :
สินค้า, ผลิตภัณฑ์
Short Description :
Merit HPLC systems are designed for optimum ease of use with performance of the highest order at exceptionally low cost.
Product Detail :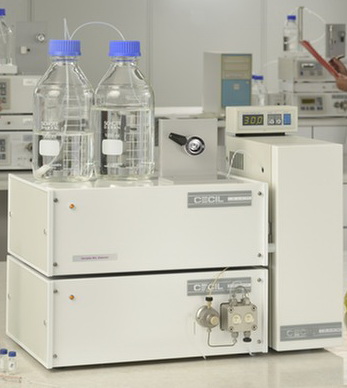 Extraordinarily Easy to use, Modular HPLC
Each Merit system incorporates the proven, reliable, consistent, high specification, ultra-low drift and durable performance of the trusted Cecil pumps and UV/Visible detectors.
Each system is fully PC controlled, using Merit software, to achieve and save high quality chromatograms. Automatic integration is provided, without the need for further baseline adjustment. Qualitative work is remarkably easy. The fast checking of multi-component samples is easy.
System choices include a CE 4403 UV/Visible detector, a DAD WaveQuest detector, an isocratic CE 4401 pump, a CE 4402 binary pump and a column heater/chiller. Biocompatible options are available.
Set-up of the system hardware is fast, the pump and detector modules each plug into the USB ports of a PC or laptop. The Merit software only takes a few seconds to load and just a few minutes to master. Save HPLC methods and store chromatograms within Merit software or elsewhere on the PC , network or portable drive etc.
In the case of the Merit PC software, chromatograms may be copied and pasted into other software programmes, such as Word or PowerPoint.
All the numerical data points captured within each chromatogram is saved. In two key strokes, data may be manually copied and pasted into Excel or other software spreadsheets.
GLP data such as time, date, serial number of the detector etc. are automatically displayed. Again, data may be copied and pasted into Word, PowerPoint or other software packages.
In addition, the Merit software contains a spacious library. Once a chromatogram is created, it may be saved into the library. In two clicks of the mouse, subsequent chromatograms, may then be compared with the saved chromatograms.
When any two chromatograms are automatically compared with each other, a numerical match index is automatically created. Within a few seconds, a league table of comparable chromatograms is created. This is such a useful facility when performing initial method development and routine elutions.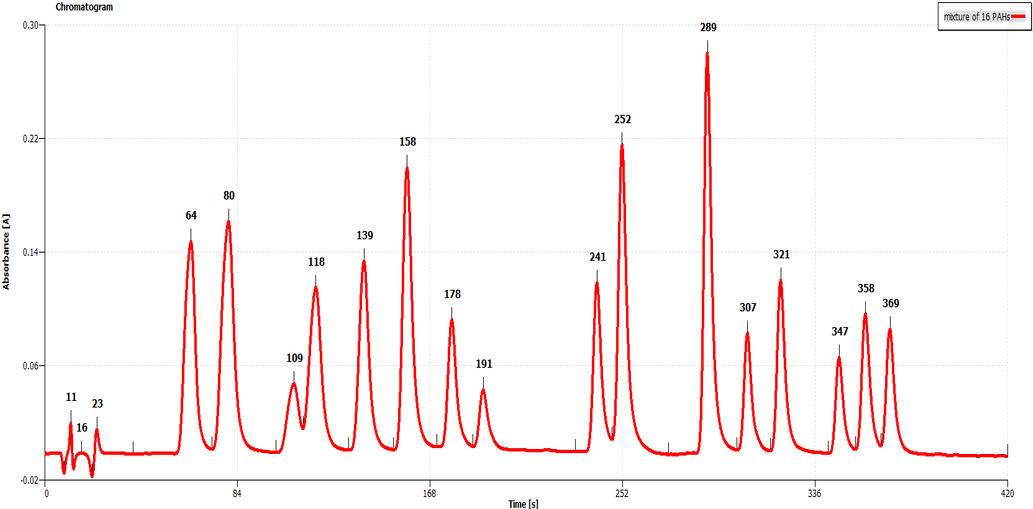 Chromatogram of a binary gradient elution, of a 16 component mixture of polyaromatic hydrocarbons (PAHs)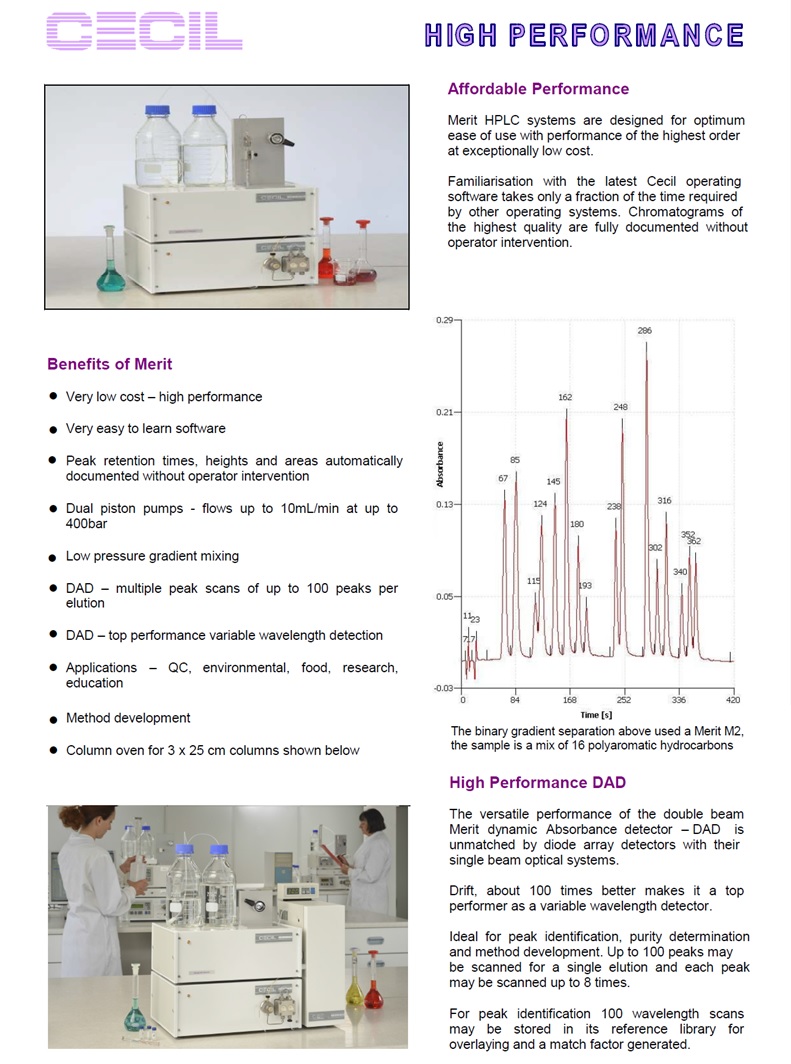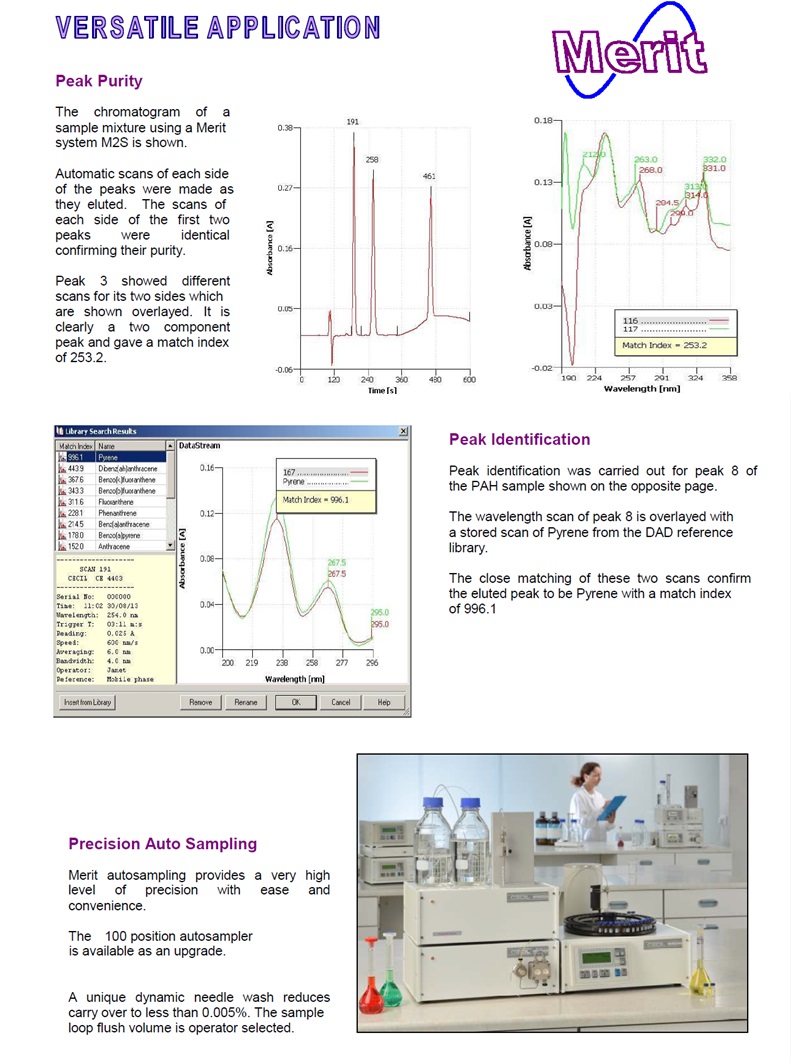 Other Product In Group
"เครื่องโครมาโทกราฟีของเหลวสมรรถนะสูง (2)"